So you're getting ready to move into a brand new office space, or you're looking to upgrade your existing one? It may not seem like office furniture is that important of a choice, but it may be the single most important one you make after choosing the actual space you occupy. Discover these 5 pro tips, tricks and advice to help when choosing office furniture that will make your business stand out against the competition.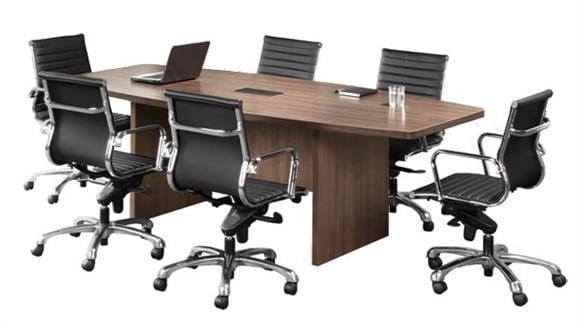 Choosing Office Furniture
Everyone wants to be comfortable at work, as well as having a look that impresses clients, potential hires, and anyone else who might enter your office. You may have searched everywhere to find the right furniture, but you're just not sure which to grab. Choosing office furniture isn't something that should be done lightly or off-the-cuff, but considering these simple factors will greatly ease the process.
Office Size and Layout
It can be very tempting to choose a huge, luxurious desk. But if that desk dominates the room and doesn't leave space for anything else, it might be intimidating rather than impressive and comfortable. Consider the size of your office, its layout and shape. Make sure you've got room to comfortably fit everything you need with lots of space to move and access shelves, files and drawers, in addition to having others sit comfortably in the office at times with you.
Practical Use Trumps Aesthetic
Everyone wants beautiful, comfortable and stunning furniture. But remember, your office is a utilitarian space. It's there to serve a purpose, and your office furniture must also serve t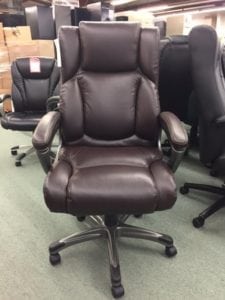 hat purpose. Consider practical usage over aesthetics and try to strike the best balance between the two.
There's a Difference between Cost and Value
You might be tempted to save money by going for the cheapest furniture. However, what happens if you go for the least expensive option only to find a year down the line that it needs to be updated or upgraded to meet your needs? Choose your furniture for the value it offers in the long term, not the base cost.
Ergonomics Isn't Just a Trend
You want furniture that's not just going to look comfortable, but will support your body's physical needs. Ergonomic design isn't just a buzz term or trend, it's important that you have furniture that's not going to cause you back and neck pain after sitting in it all day, or shoulder and joint problems from reaching and bending all the time.
Comfort is King
Finally, all of the prior advice comes together in this: your office furniture must be comfortable. You're going to spend all day every day in it. This means it needs to provide you the kind of comfort you desire and need. Focus on comfort and you'll never go wrong.
Of course, you'll want a broad range of choices and options from which to choose. Office Pros offers a complete line of both new and used office furniture to fulfill all your needs. Get in touch with us for advice and help ordering the perfect furniture for your office today!