Commercial Moving Services
Down the hall or across town, we are experienced handlers specializing in internal moves. Our clients call us to move a few file cabinets or an entire office building.
We don't outsource anything - all moves are done by Office Pro's staff. We strive to take the stress out of moving with our knowledgeable, friendly movers. We will move your office furniture and equipment. . .ON TIME & ON BUDGET!
Our services include breakdown, assembly, arranging, cubicle breakdown, reconfigure cubicles, furniture repair, recycling and disposal. Our trucks are padded and equipped with lift gates, moving blankets, and padded hand trucks.
We move desks, credenzas, chairs, fire files, file cabinets, storage shelving, refrigerators, microwaves, water coolers, shredders, computers, printers, scanners, copiers, phone systems, office supplies, files & documents, waste baskets, plus anything else in your office that needs to go! For a FREE QUOTE contact Bobby Jones at 770-287-7767 or email: bjones@officeprosonline.com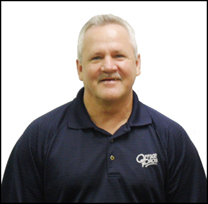 Jimmy Tolbert
Commerical Moving Specialist